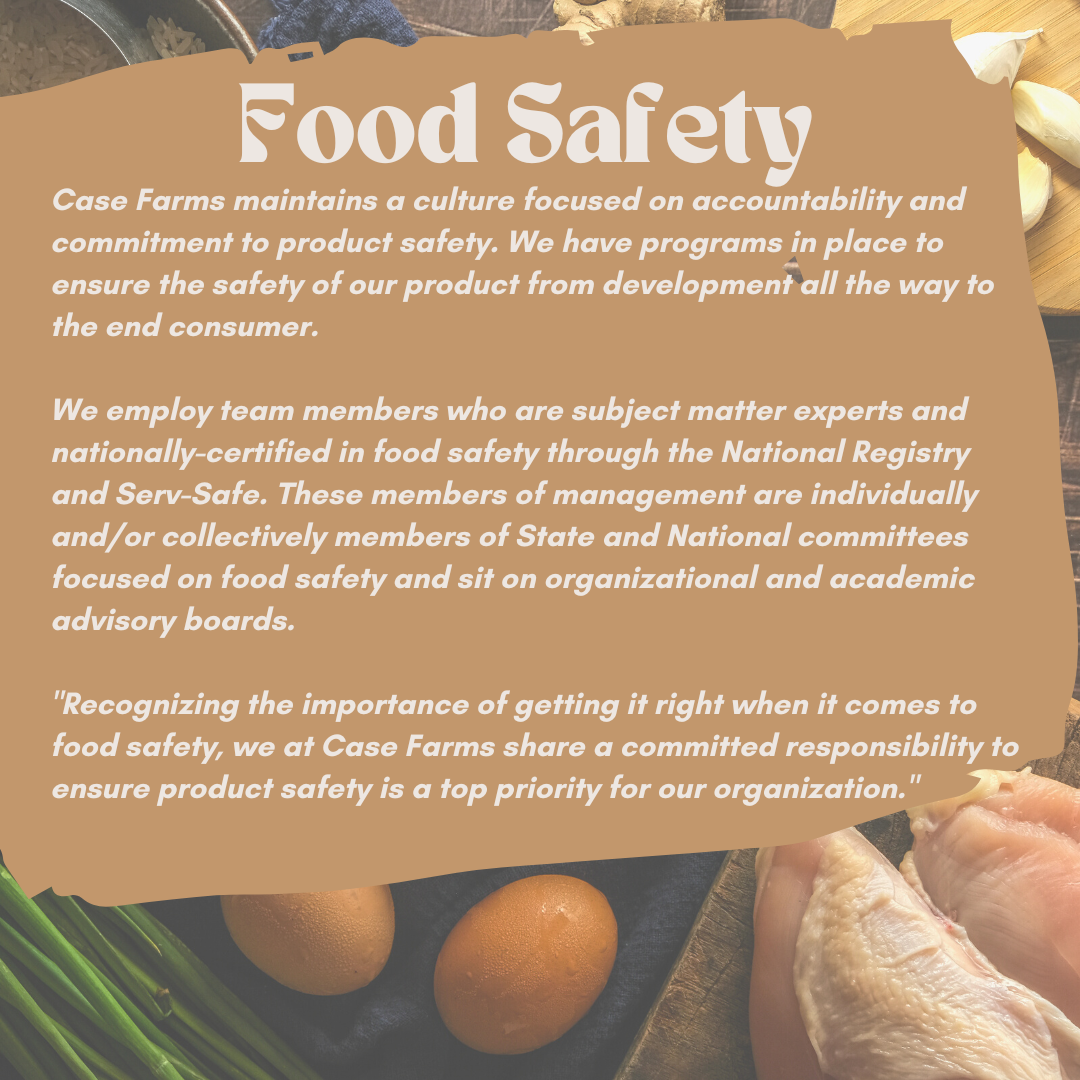 At all Case Farms facilities, we use a combination of technologies and approaches in our food safety efforts to assist in ensuring product safety. This approach begins at the farms where we utilize custom programs specially designed by our Board-Certified Poultry Veterinarian (Diplomate American College of Poultry Veterinarians) to protect the health of our animals. This is our first line of defense and a very important part of our overall approach. We continue with our multi-hurdle approach with the use of interventions and other food safety designed programs ensuring we maintain the highest level of product safety throughout our manufacturing process.

To validate our food safety process is operating as designed each Case Farms facility undergoes an annual third party GFSI [Global Food Safety Initiative] audit.
We employ subject matter experts who are members of State and/or National committees focused on food safety and sit on organizational and/or academic advisory boards. We feel there is no such thing as a competitive advantage when it comes to food safety, so we are open about our efforts and share our best practices with other food manufacturing organizations and educational institutes upon request.
Our programs are created to be useful, adaptable and provide a quantifiable means of measurement which promotes continued improvement . We utilize in-house labs equipped with state-of-the-art testing equipment with highly trained lab associates.
We believe it is the responsibility of each team member employed by Case Farms to honor our commitment to product safety and maintaining a culture where product safety is a top priority.